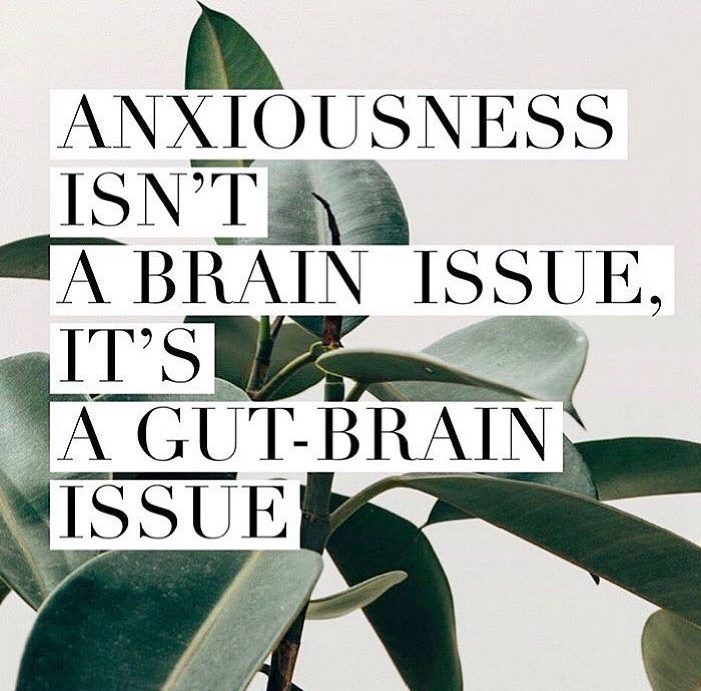 Healing the gut: root-based treatment for anxiety, depression
We're all familiar with the old school model of treating anxiety and depression via the neurotransmitters. (Hello, Prozac.)
It's likely you've also seen this approach fail – time and time again.
Why? Because it's a symptom-based treatment, at best. And only (maybe) helps if you continue your medication/supplements. 😕
—
Shifting into a root-based treatment for anxiety, depression (really, all mental/emotional disorders) = gut healing.
.
Did you know that 90% of serotonin is made in the gut?! And that's only one feel good neurotransmitter that relies heavily on proper gut function—so does GABA, dopamine, and oxytocin and others. If gut function is impaired, the body is incapable of producing these essential neurotransmitters.
.
When I start with a new patient, whether I'm treating them for Lyme, depression, trauma, autism, pain, autoimmune, allergies… I always assess the function of the gut first. And, it almost always demands attention. As the gut heals, many other symptoms begin disappearing as well. And I find the leftover lingering issues are then able to heal must faster – thanks to the gut function (aka: Qi).
Brandy is a nationally board-certified Diplomate of Acupuncture (NCCAOM) and licensed acupuncturist/herbalist with a specialized focus in Lyme Disease, PANDAS/PANS, Chronic Illness and Gut Dysfunction. Based in Austin, Texas.
Latest posts by Brandy Plunk, MSAOM, L.Ac (see all)